Our highly experienced team will accompany you on your way to your most beautiful smile! Here you can expect excellent service with the very latest practice equipment - our goal is to make your stay at the practice as pleasant as possible.
Whether you are a dentist (m/f/d) or a dental assistant (m/f/d) - our dental practice in Bocholt is looking for dedicated, friendly and competent employees. A healthy work-life balance, fair compensation and a strong team spirit are just a few examples of the values we live by.
We look forward to receiving your application!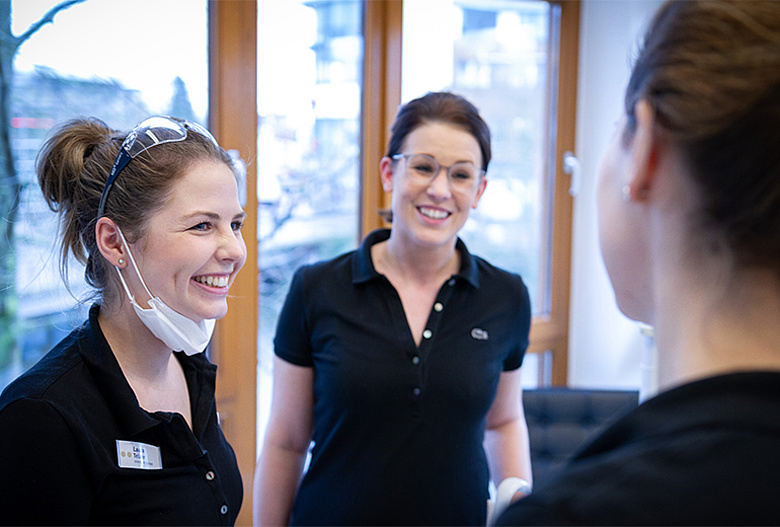 NO JOB OFFER THAT FITS?
NO PROBLEM!
For our dental practice Kleinsman / Varzideh we are regularly looking for new colleagues to join our team. Regardless of whether you are looking for a position as a dentist, dental assistant or even a future apprenticeship - feel free to leave us a short unsolicited application! We promise that we will contact you as soon as we have an interesting position for you. Deal?